Flood Customers To Your Location
Customer floods can pack your location with customers by offering discounts via proprietary SMS delivery.
Built exclusively for businesses that need foot traffic on location
We created Customer Floods with businesses like yours in mind. Now you can entice your customers to come back for more purchases using personalized offers that you can send out at a moment's notice.
Easy To Use

Fast Setup

Cool Customization

Awesome Results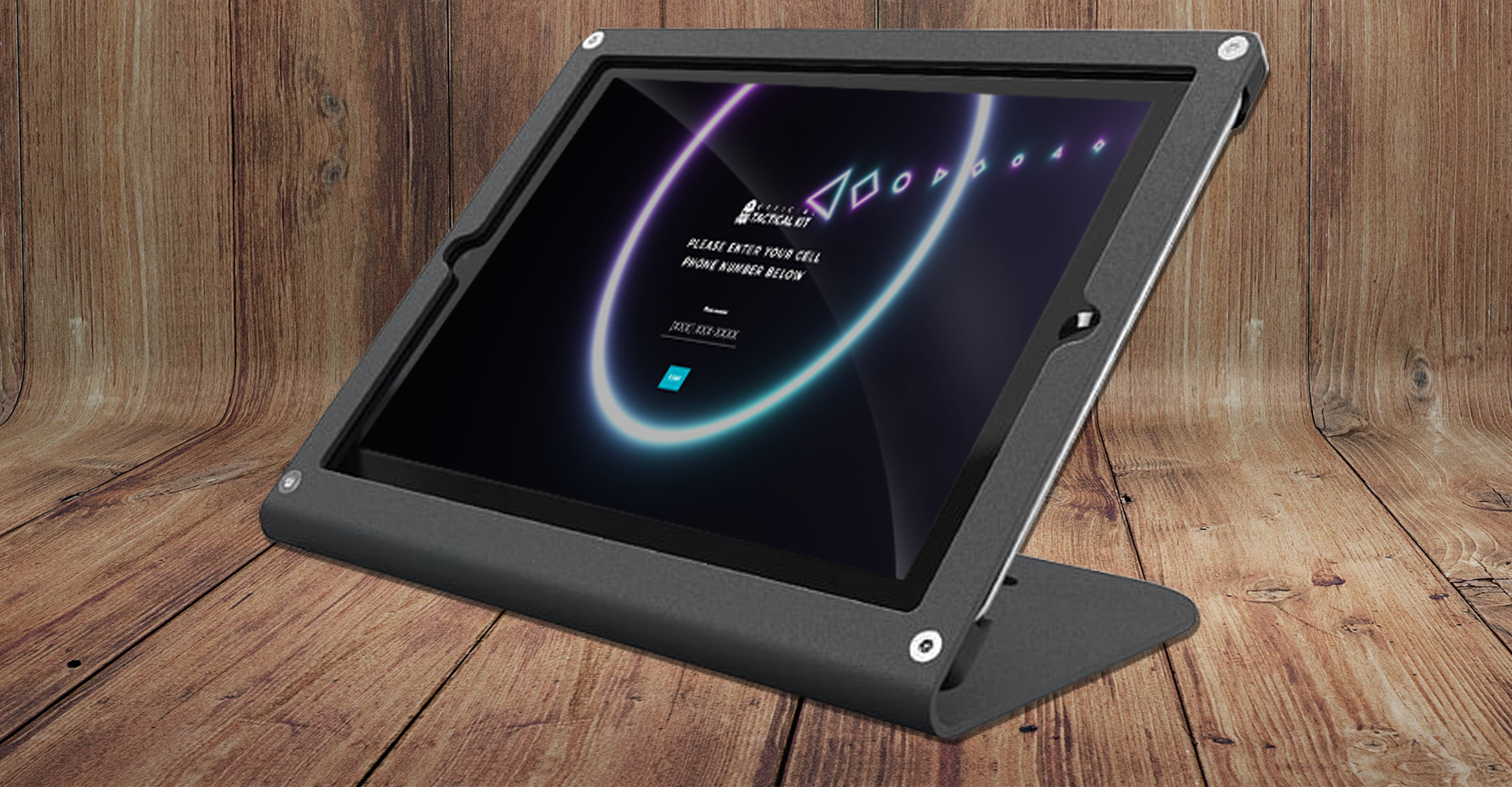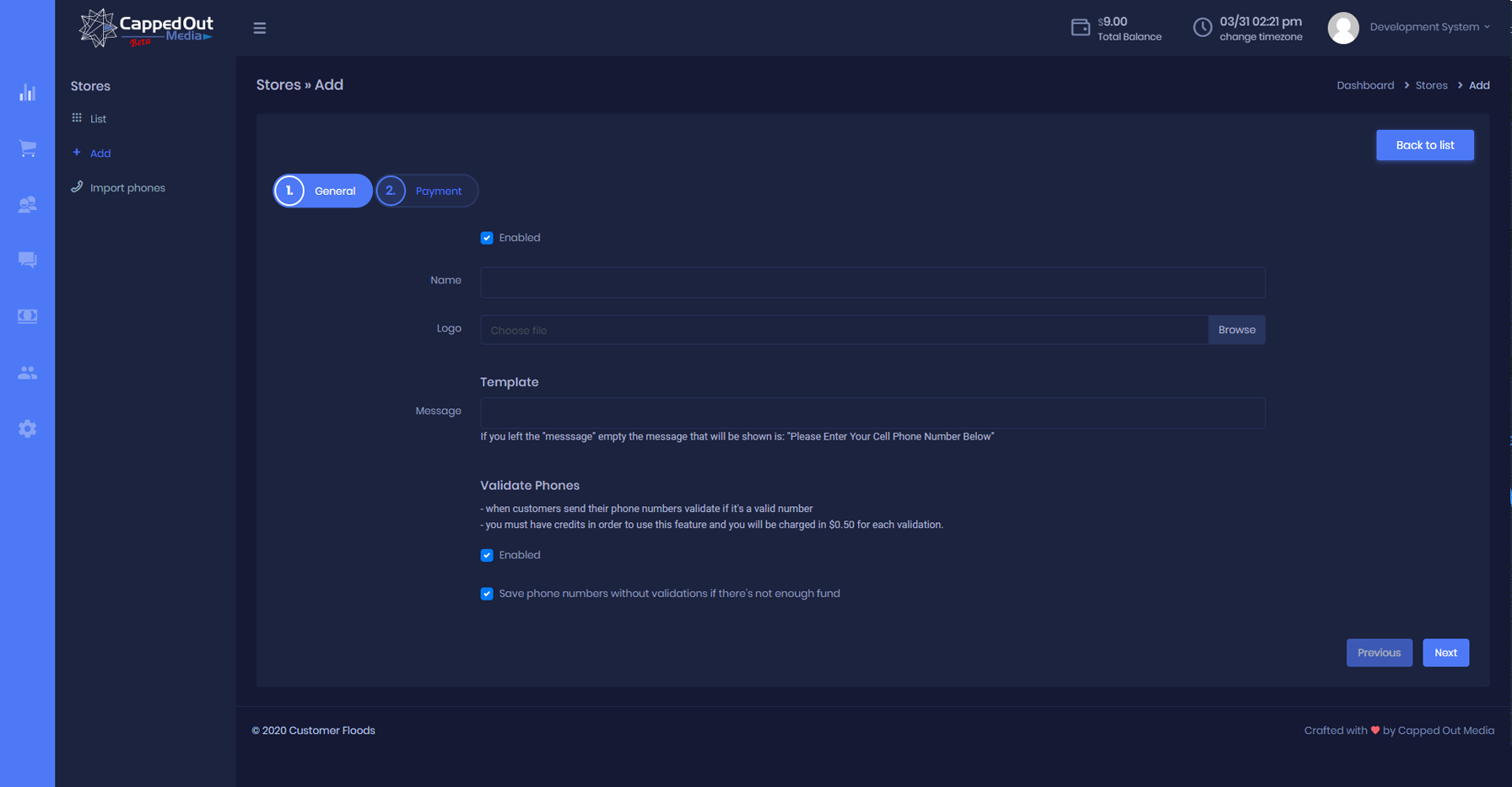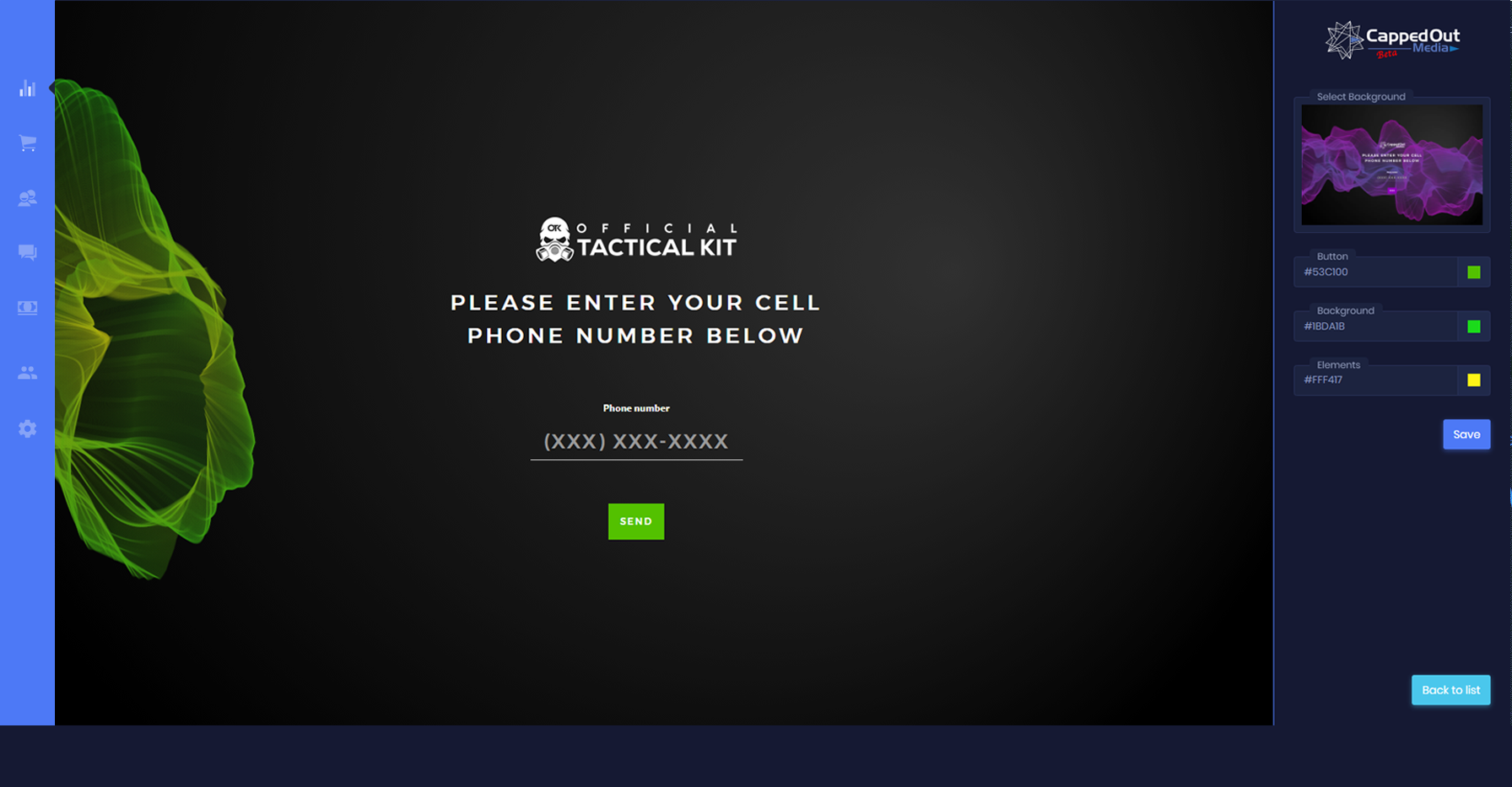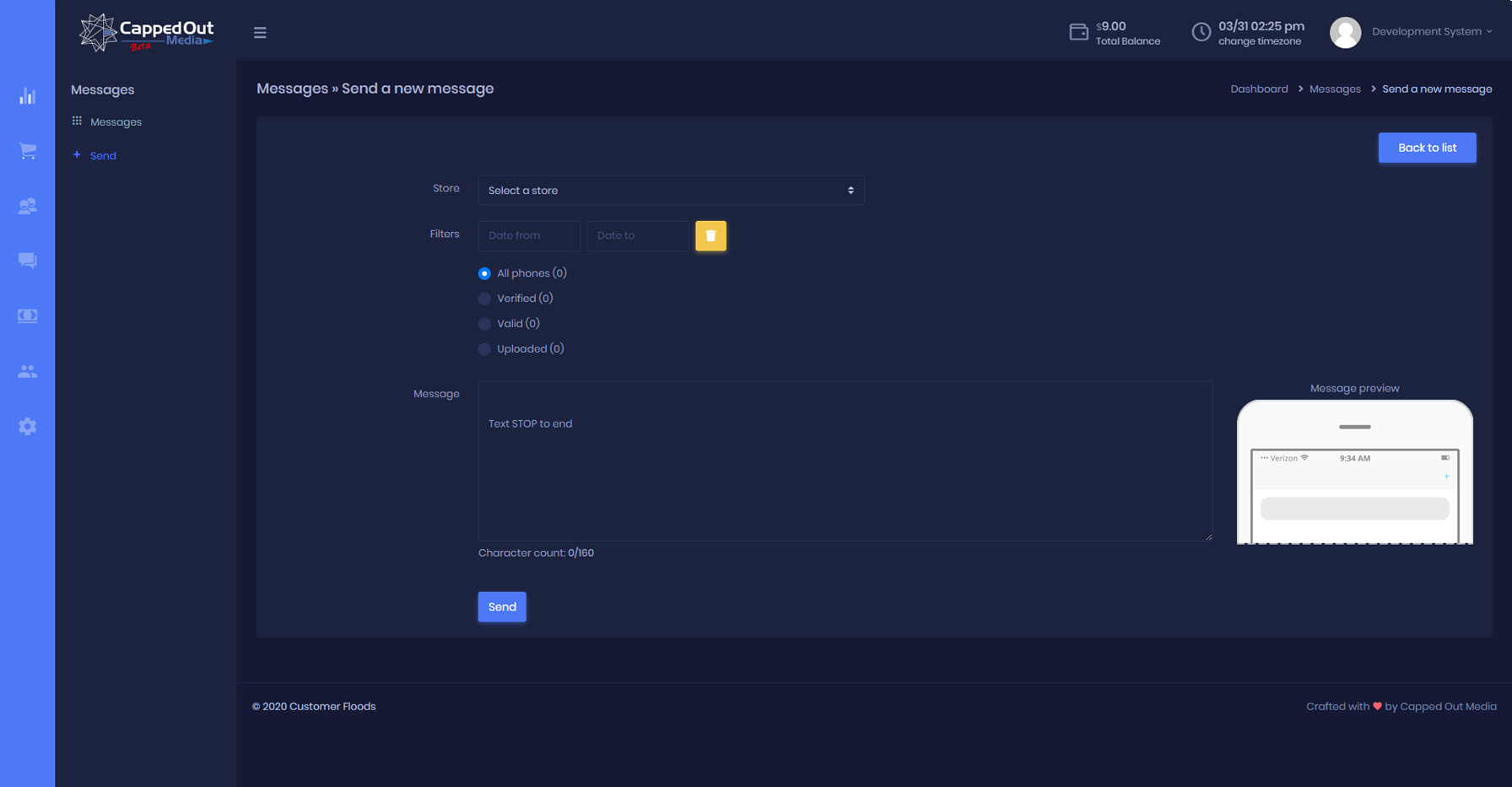 Quicker, Easier, and More Effective
Stop wasting money on ineffective ads or emails that end up in spam folders! Your logo automatically goes onto our existing template, then you enter the wording for your particular offer, and your customers can put in their information for digital deals via SMS Blast.
Easy To Start
Just upload your logo to customize your intake page, so your customers instantly recognize who they are signing up for!
Bulk Import
Quickly add all of your existing customers at once, no tedious manual entry needed!
Add New Phone
New customers can input their phone number into Customer Floods at checkout. Let customers grow your list for you!
Use Existing Template
The beautiful template uses the logo you upload for all your blasts. No designer needed, Customer Floods has done it all for you already!
Customizable
Easily change any part of the intake your customers will see – Colors, Message, Offers, etc…etc.
Only Pay For What You Use
Pre-Load your account balance and you will only be charged when you use Customer Floods to send SMS blasts!
Customer testimonials
Our customers are loving what Customer Floods has been doing for their businesses! See what they're saying in their own words.

— Our sales have grown beyond what I ever imagined. The best customer is one that keeps coming back, and Customer Floods has most of my customers returning regularly!

— In the past, we didn't get many repeat customers. Customer Floods changed all that! Now, whenever the store is slow, I blast my entire list at once with a great deal, and they come "Flooding" in!

— I used to waste so much money trying to get customers into my store. Not only has Customer Floods saved me loads of money on advertising, but my occasional customers have also turned into LOYAL returning customers!
Simple, transparent pricing
Always know upfront what you will pay. There are no hidden charges or extra fees! Straightforward pricing is based upon the number of your customers.
What's included
Bulk Customer Upload
Customized Store Page
12 Templates
No Customer Floods Branding
Ready to FLOOD Your Storefront With Customers?